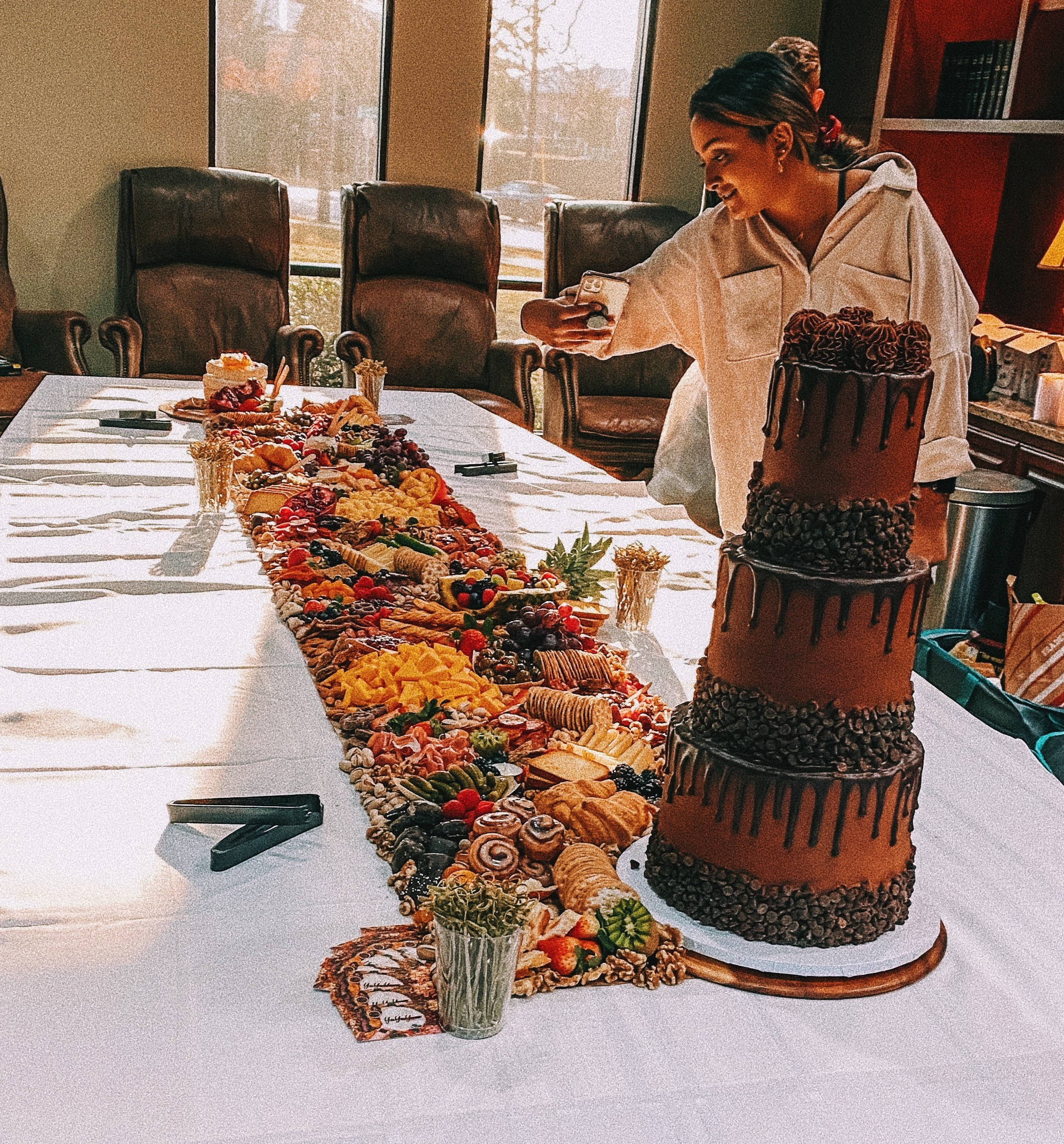 My love for cheese boards started in college, it started out with buying the pre-made meat and cheese trays from Walmart drinking cheap wine for girl's nights in our college apartment. I then started experimenting with different cheeses and different designs and I absolutely loved doing it, and my friends who got to eat them loved it too.
I graduated college with a degree in Business Marketing in 2019 and wasn't sure what type of career path I wanted to follow quite yet. I was doing what a new graduate was supposed to be doing –
interviewing for entry level jobs and hoping to find something stable and relatively interesting. During that process, I realized that the 9 - 5 job wasn't for me.. I wanted to do something filled with passion and creativity. It was that curiosity that pushed me to to post my first ad for YaYaYum Boards.
And that is how YaYaYum Boards blossomed. Ever since July of 2019 we have been constantly growing, beyond just cheeseboards. We have catered weddings and corporate events, hosted workshops, filmed TV segments and have made over 1,000 boards. Our goal is to create an experience unlike anything else you've seen before.
– Ayesha