Whether it is an intimate gathering of twenty, or a wedding cocktail hour of 200+, our YaYaYum Boards Signature Grazing Tables are the perfect centerpiece for your guests to graze. Our elegant tablescapes are not only beautiful to look at, but delicious to eat as well. What we love the most about our grazing tables is the limitless "perfect bites" you can create on your own plate while grazing.
What's Included:
our best selling cheeses + dips

assortment of charcuterie (salami, prosciutto, coppa, bresaola, etc.)
jams, mustard, honeycomb
artisan crackers + bread
seasonal produce
dried fruit
nuts
cornichons + olives
dark chocolate
bamboo disposable bowls, knives + spoons for serving
+ more
5 SQ FT. | serves up to 30
7 SQ FT. | serves up to 40
9 SQ FT. | serves up to 50
13 SQ FT. | serves up to 75

15 SQ FT. | serves up to 100
 
25 SQ FT. | serves up to 150
 
30 SQ FT. | serves up to 200
 

serving recommendations are based on appetizer portions only, we recommend going up 1 size if serving as an entree
---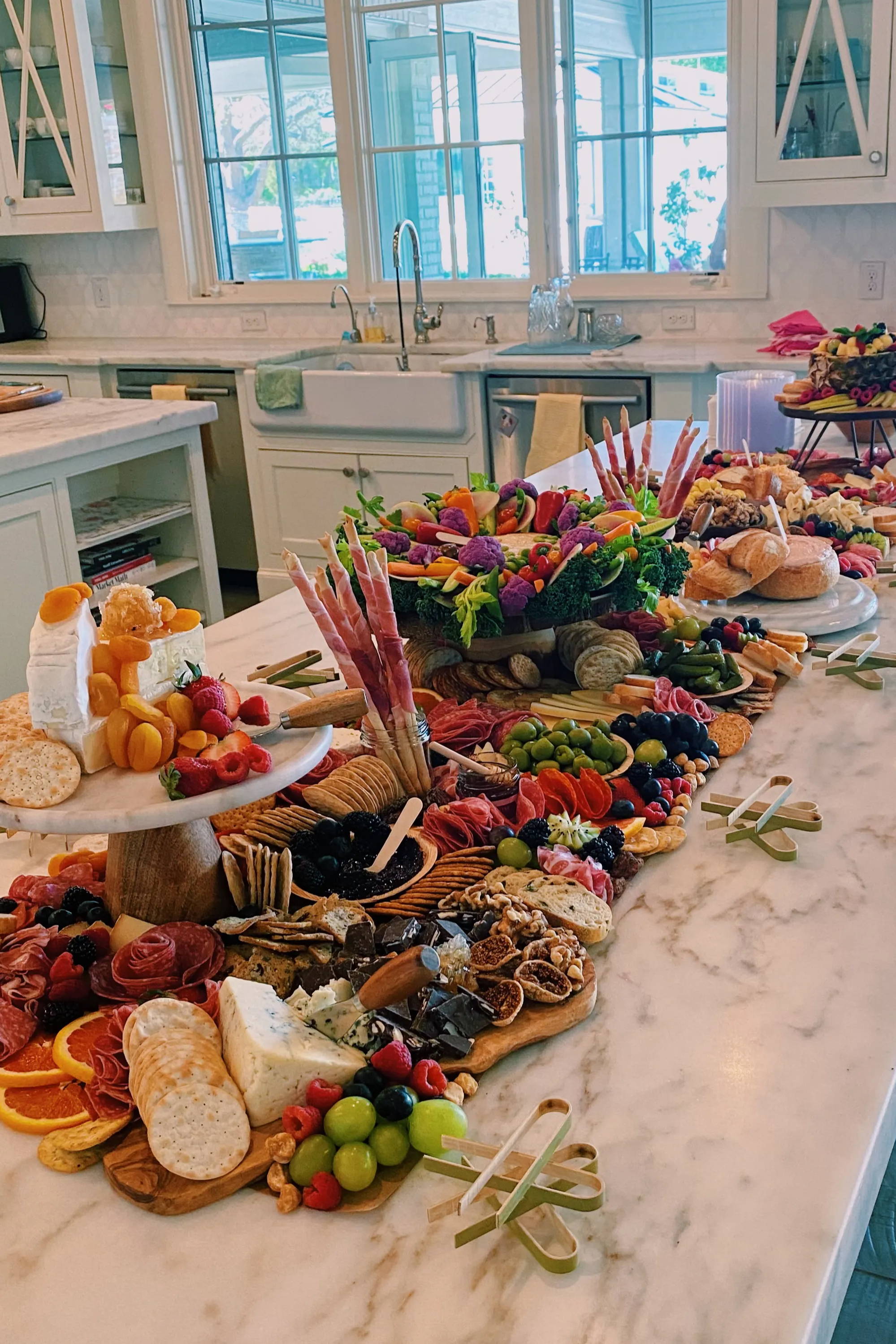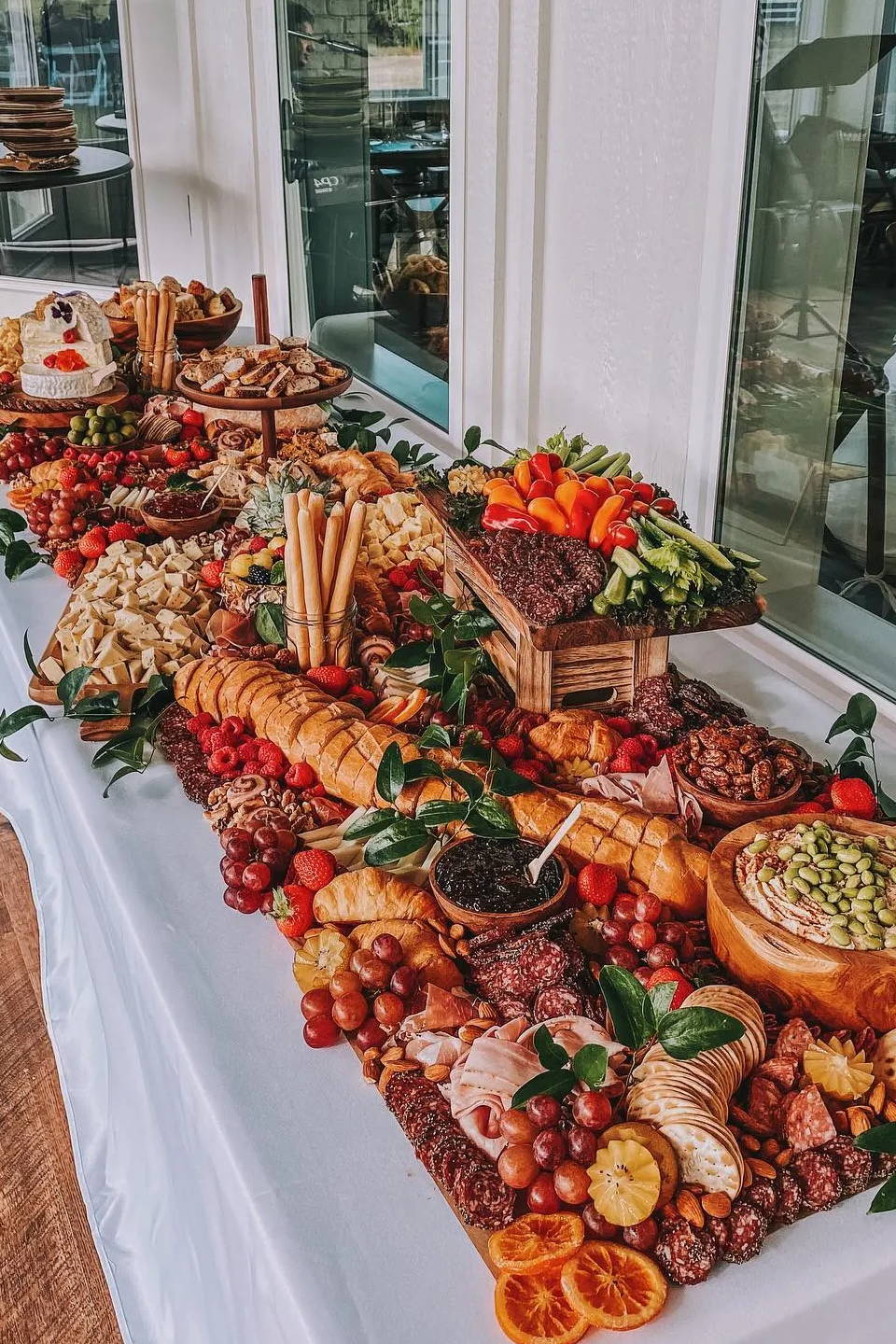 25 sq ft.
130 guests (app)
rental props, individual serving tongs & bamboo plates added-on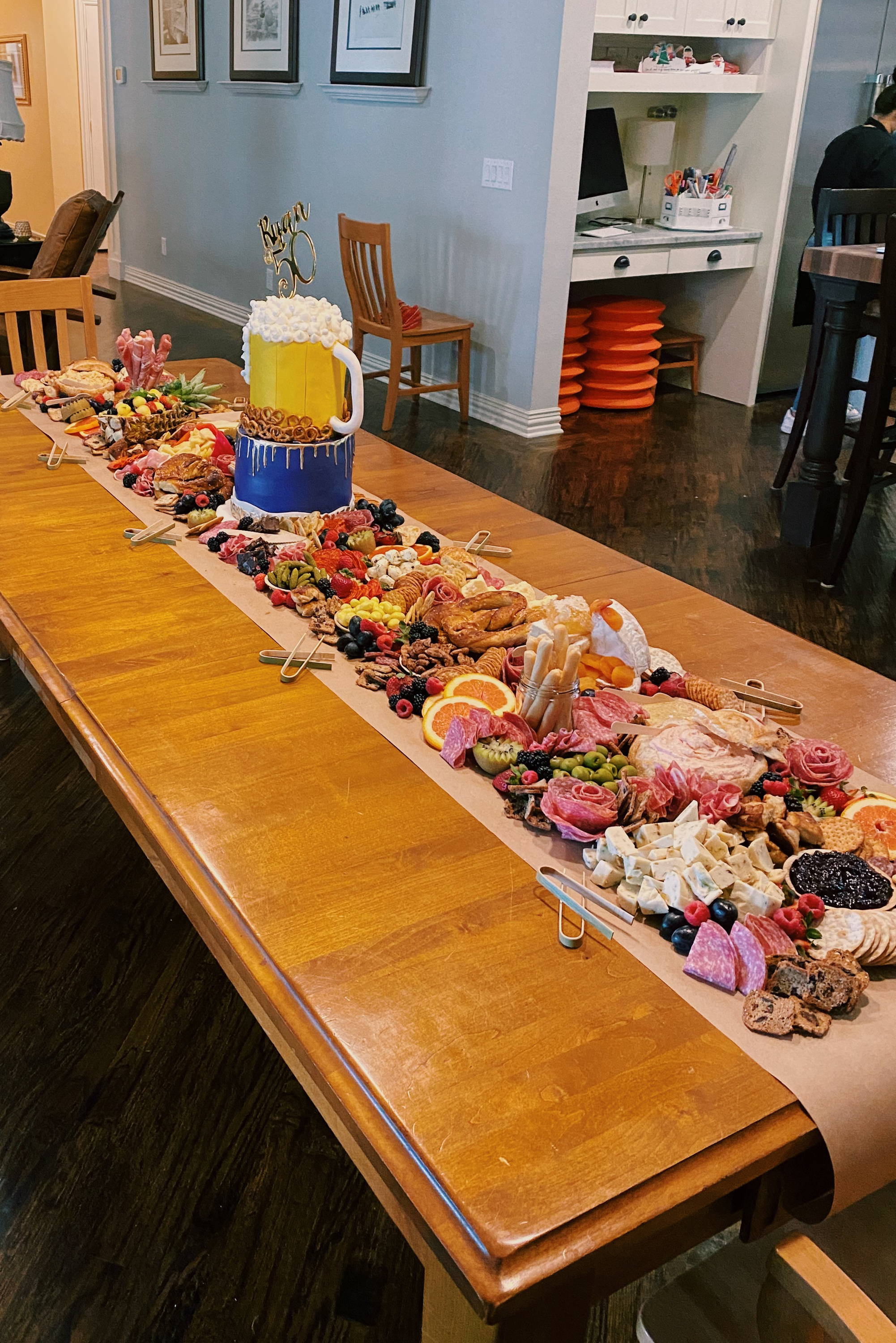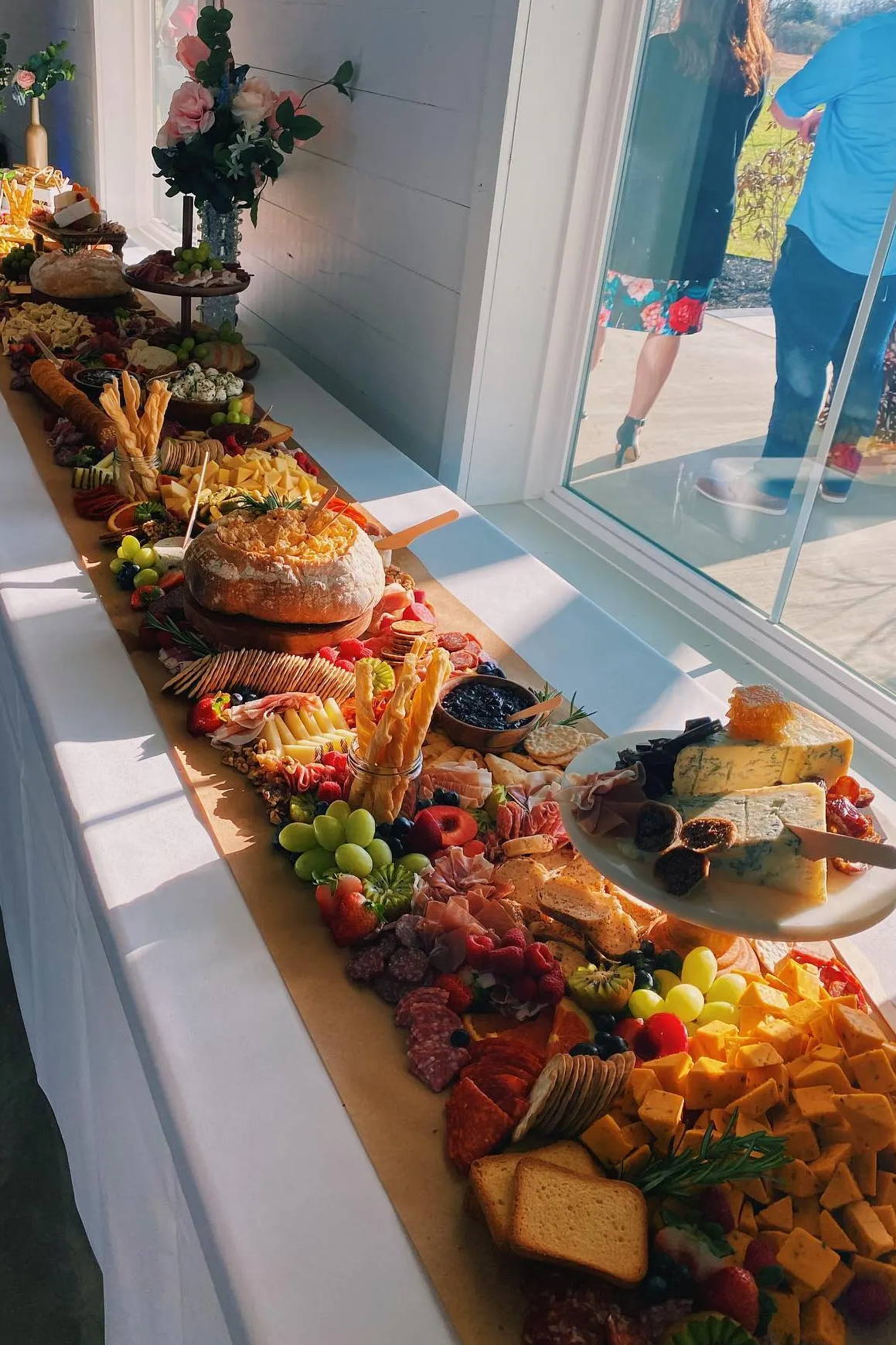 15 sq ft.
60 guests (entree)
rental props add-on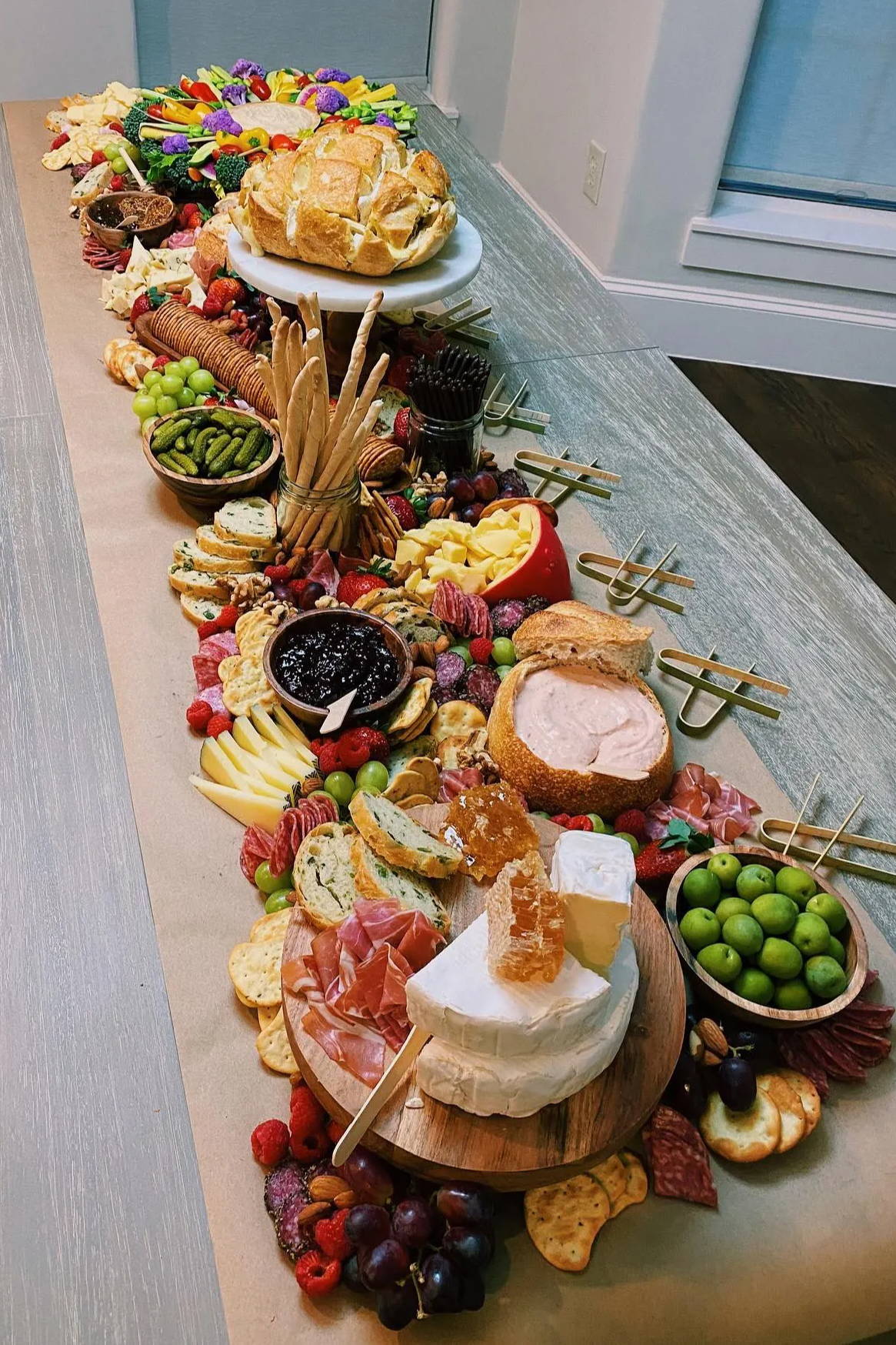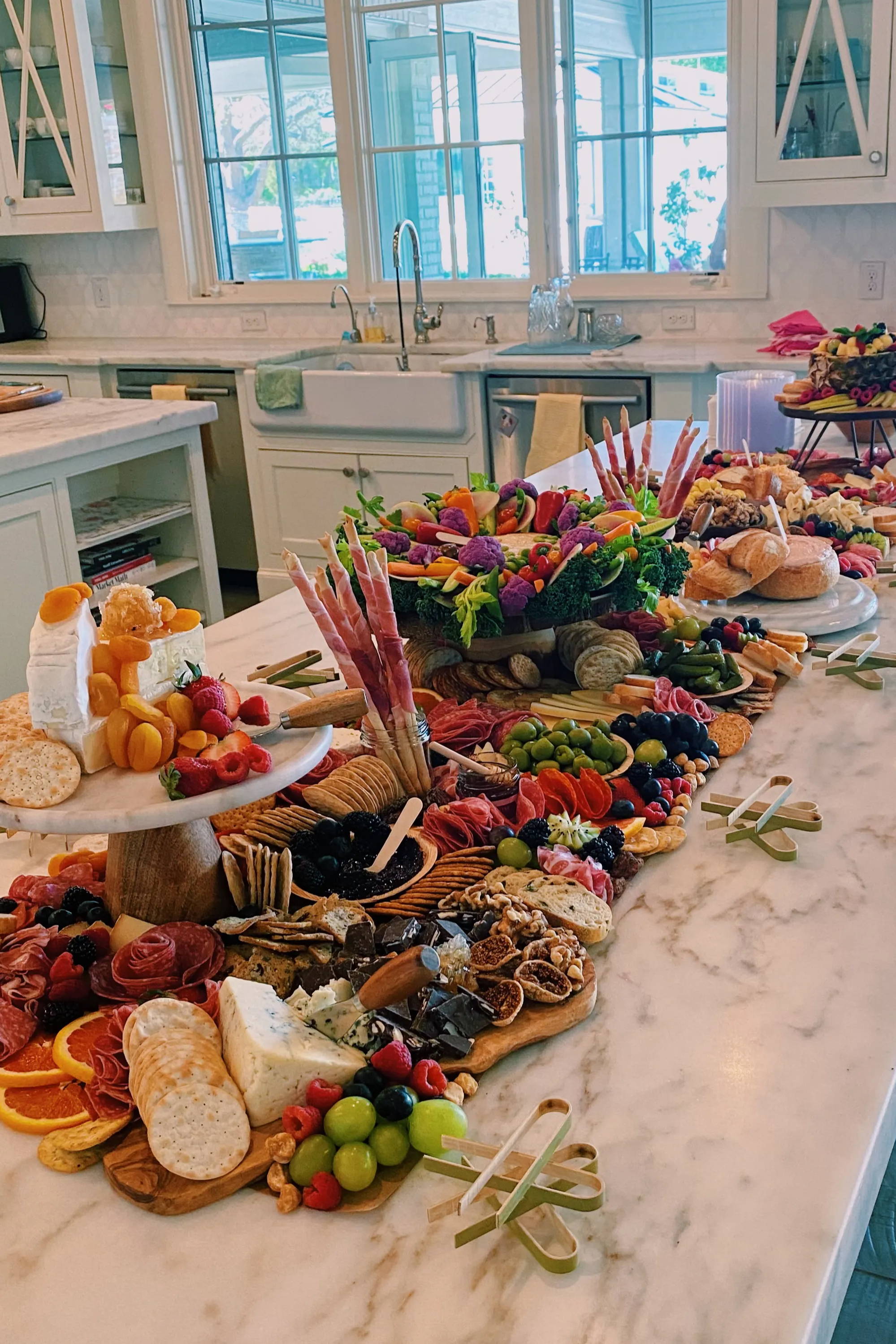 10 sq ft.
46 guests (entree)
client provided own props
crudités platter add-on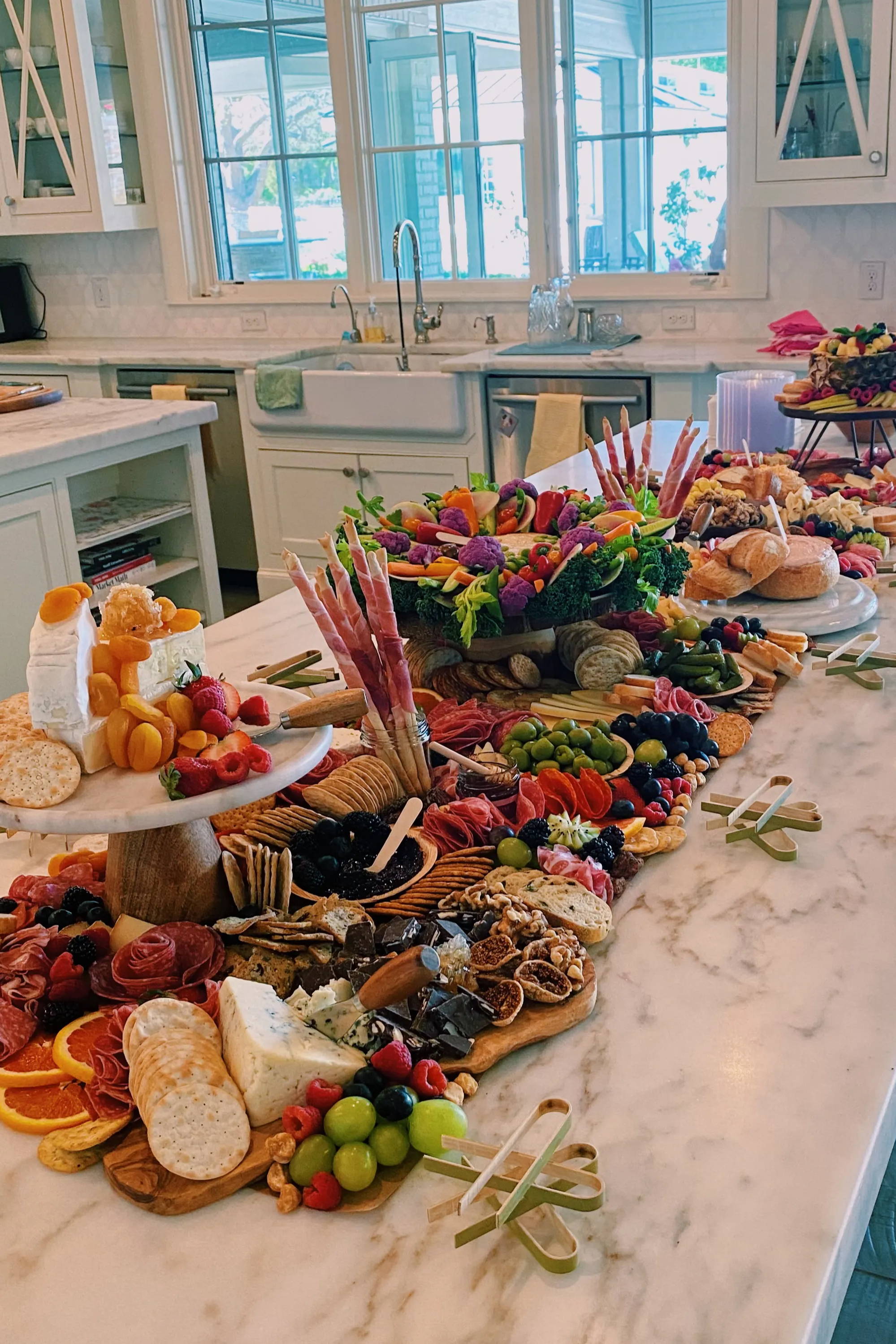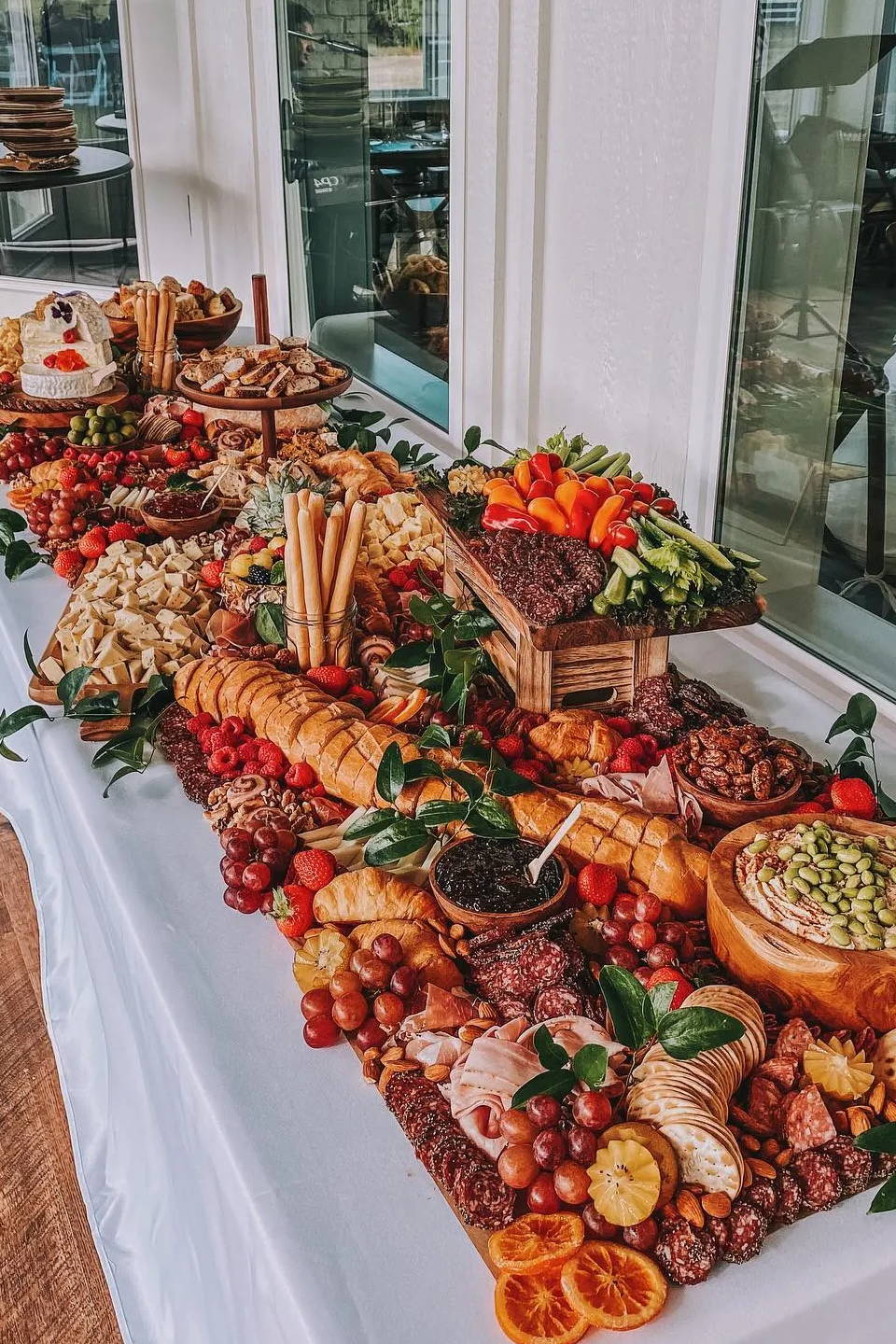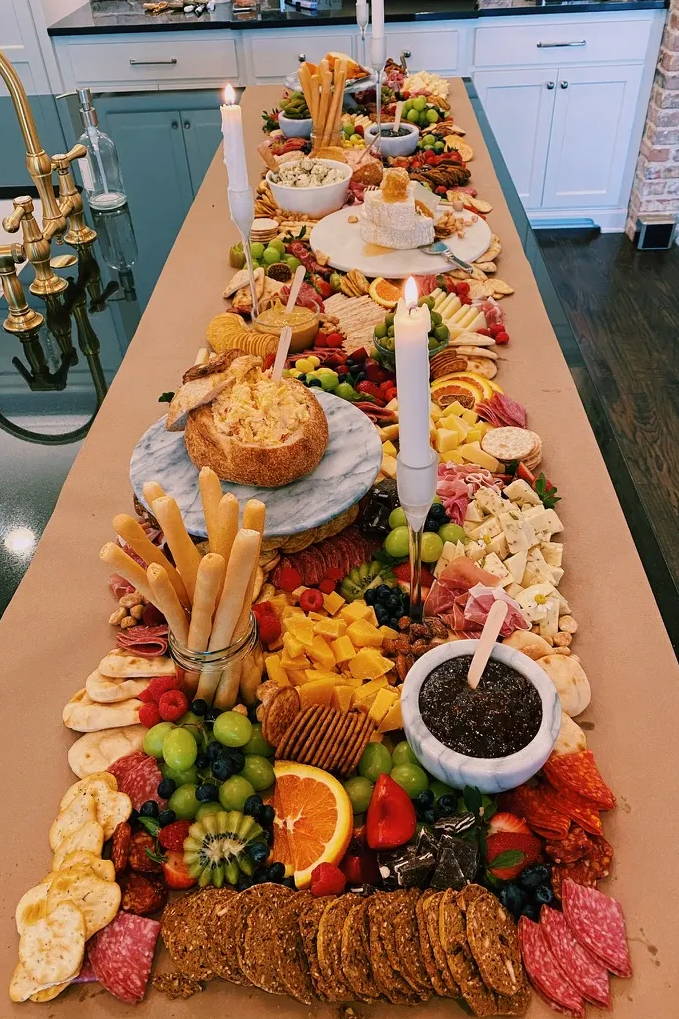 9 sq ft.
40 guests (entree)
client provided own props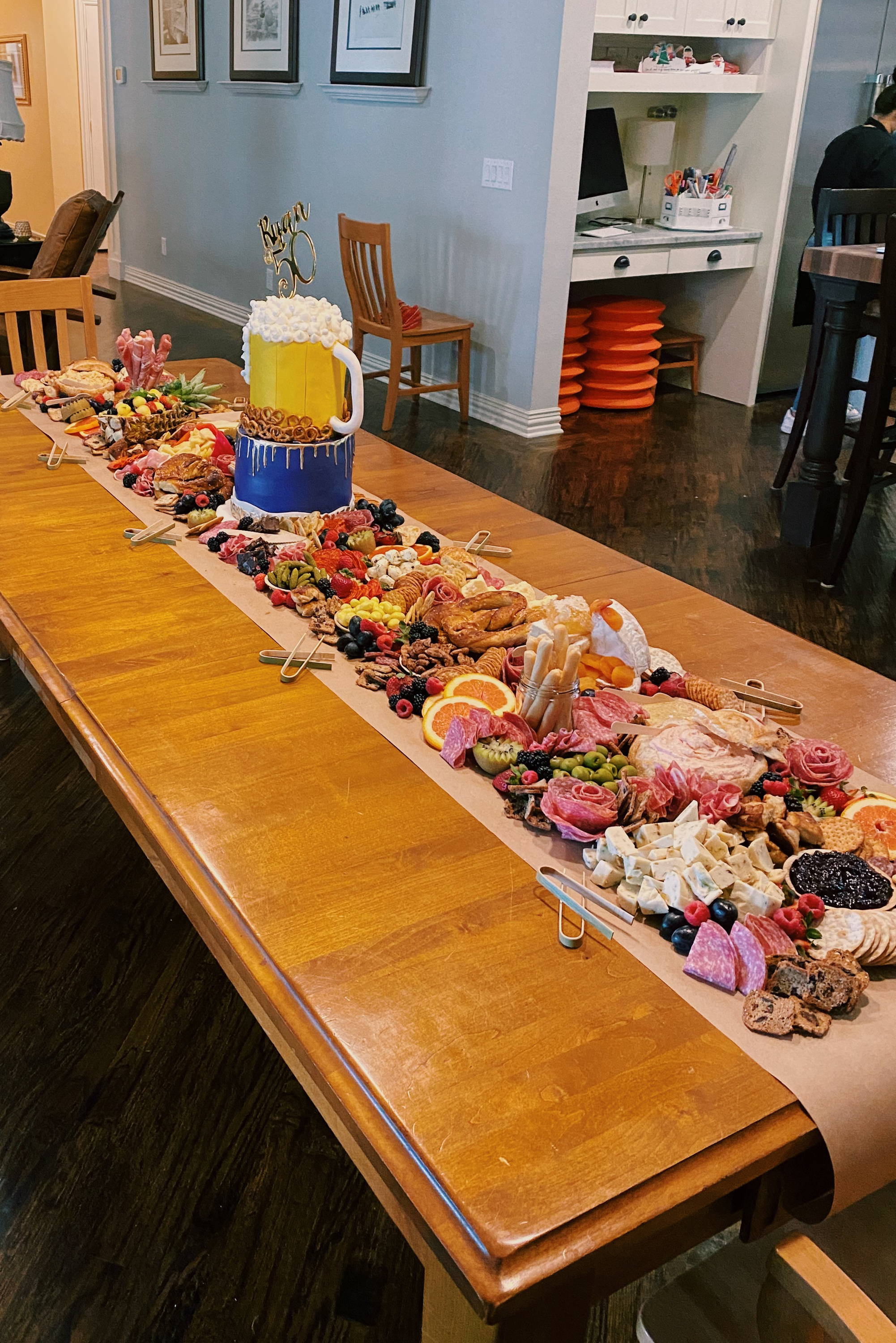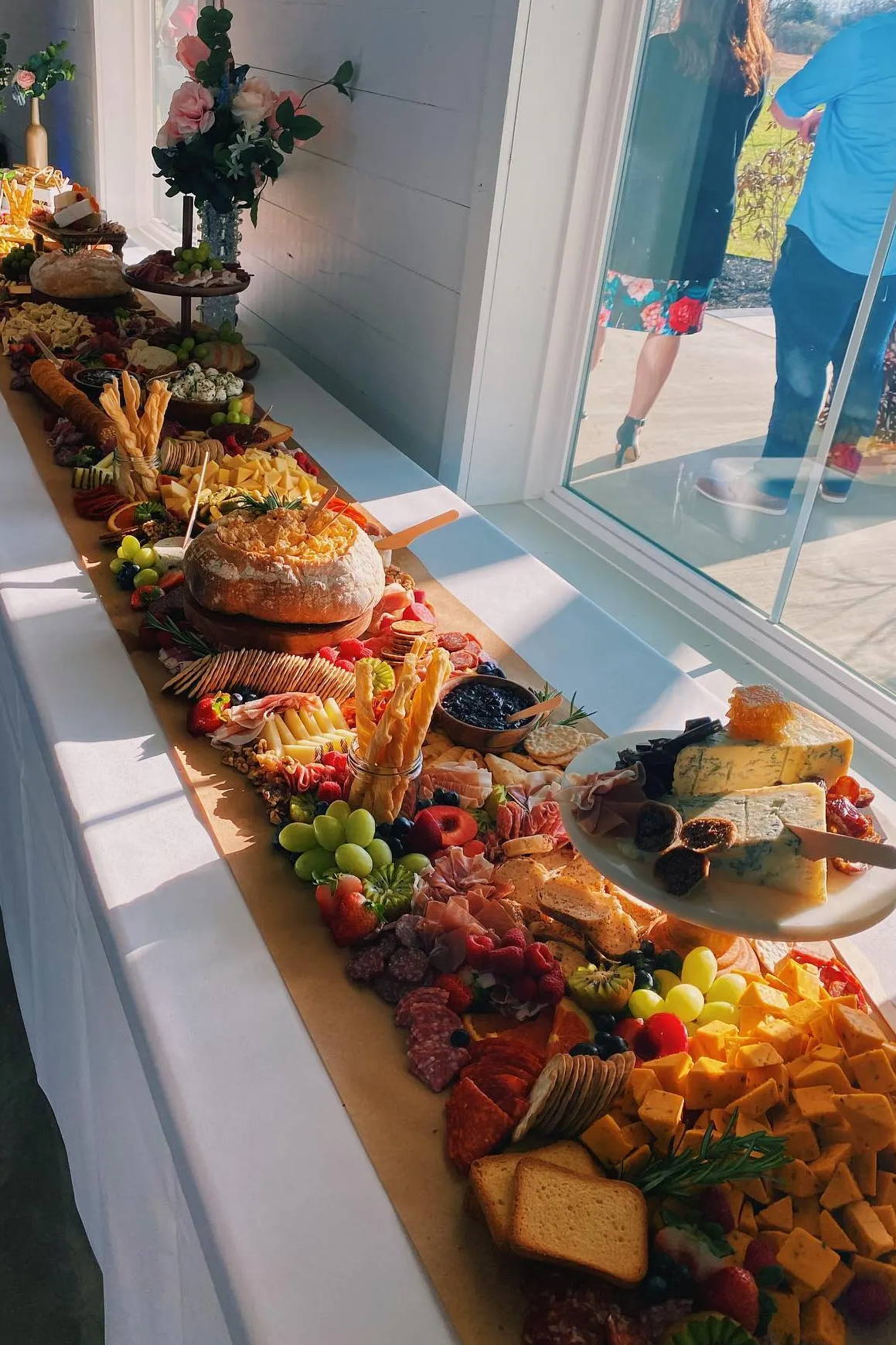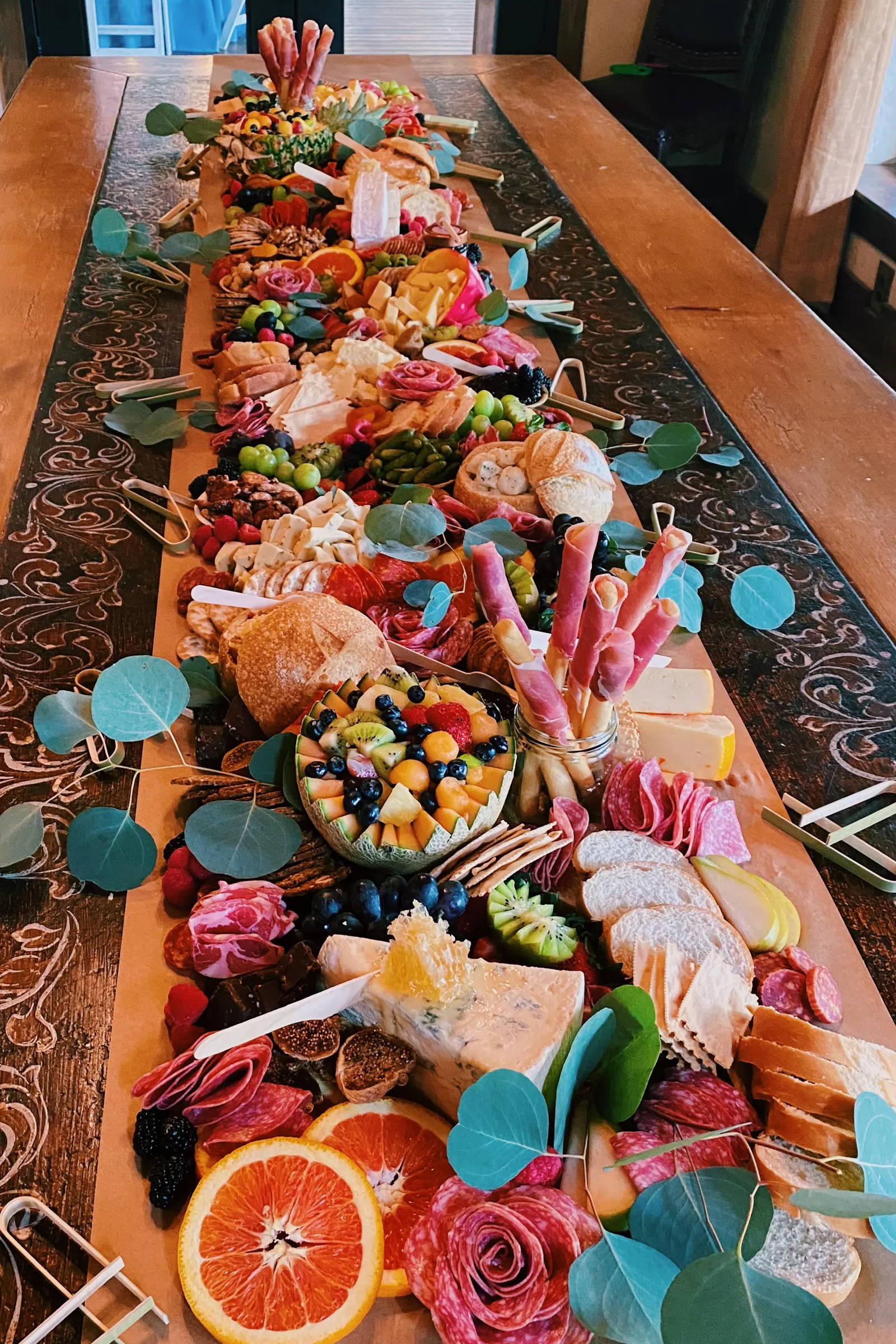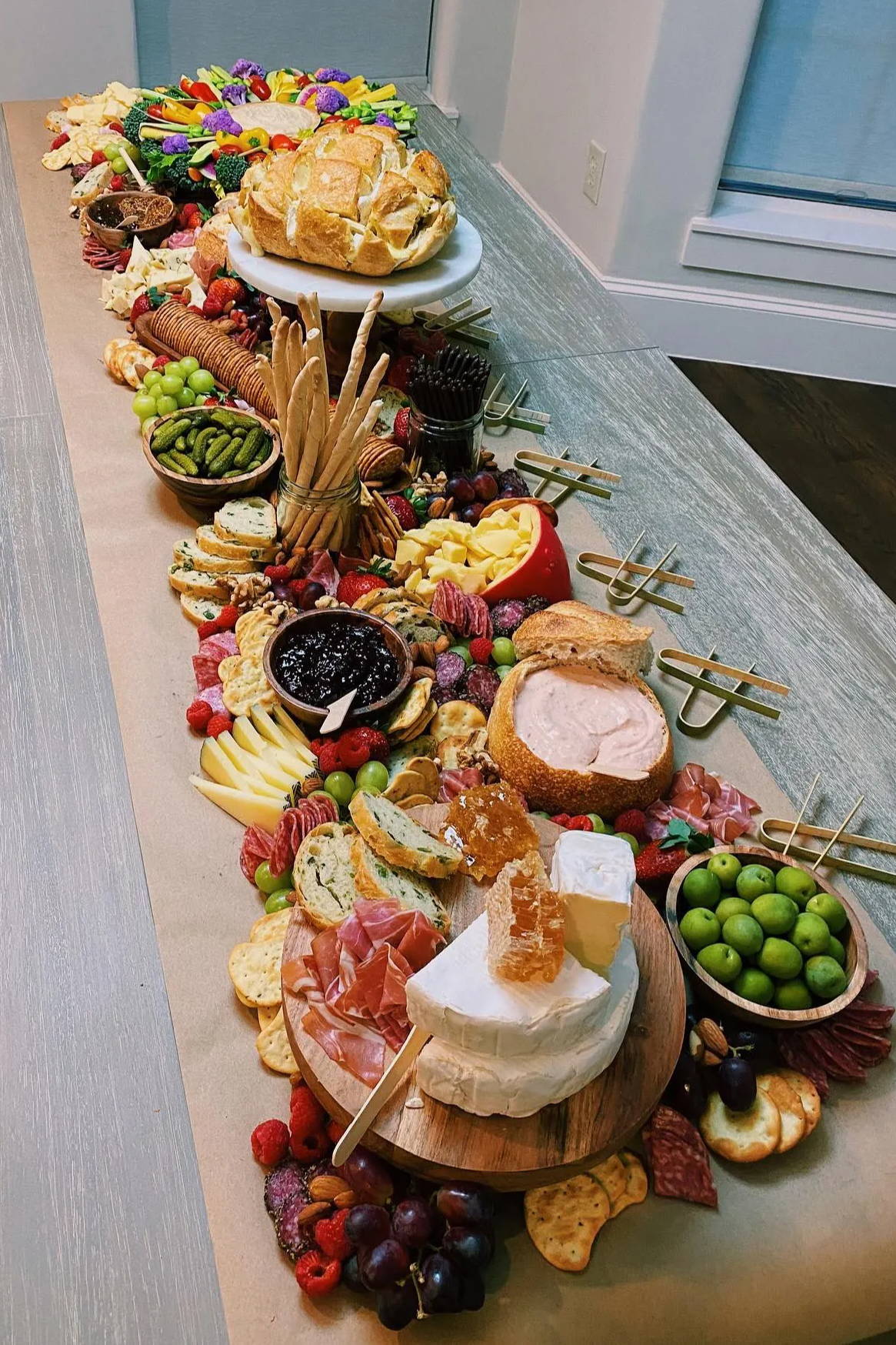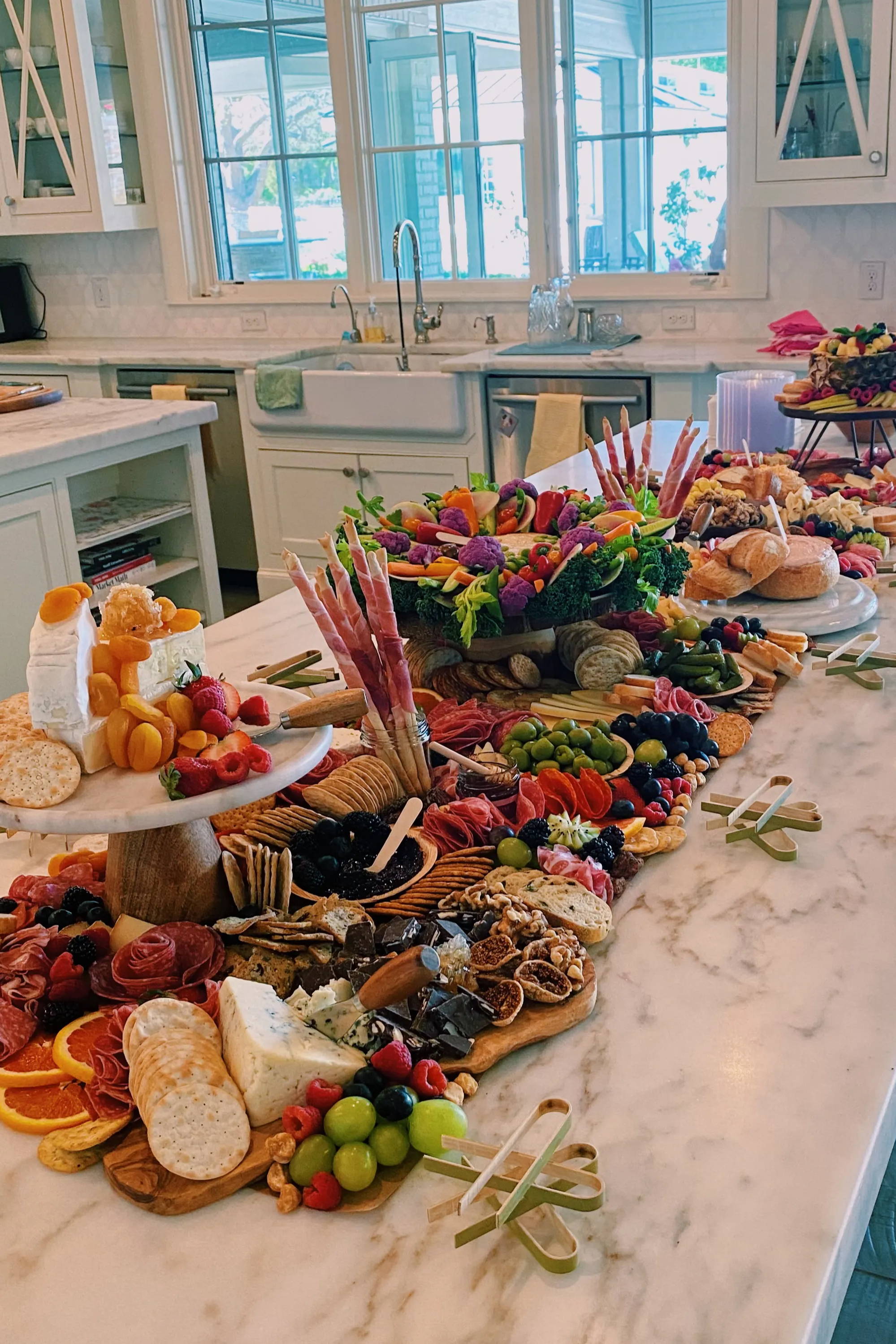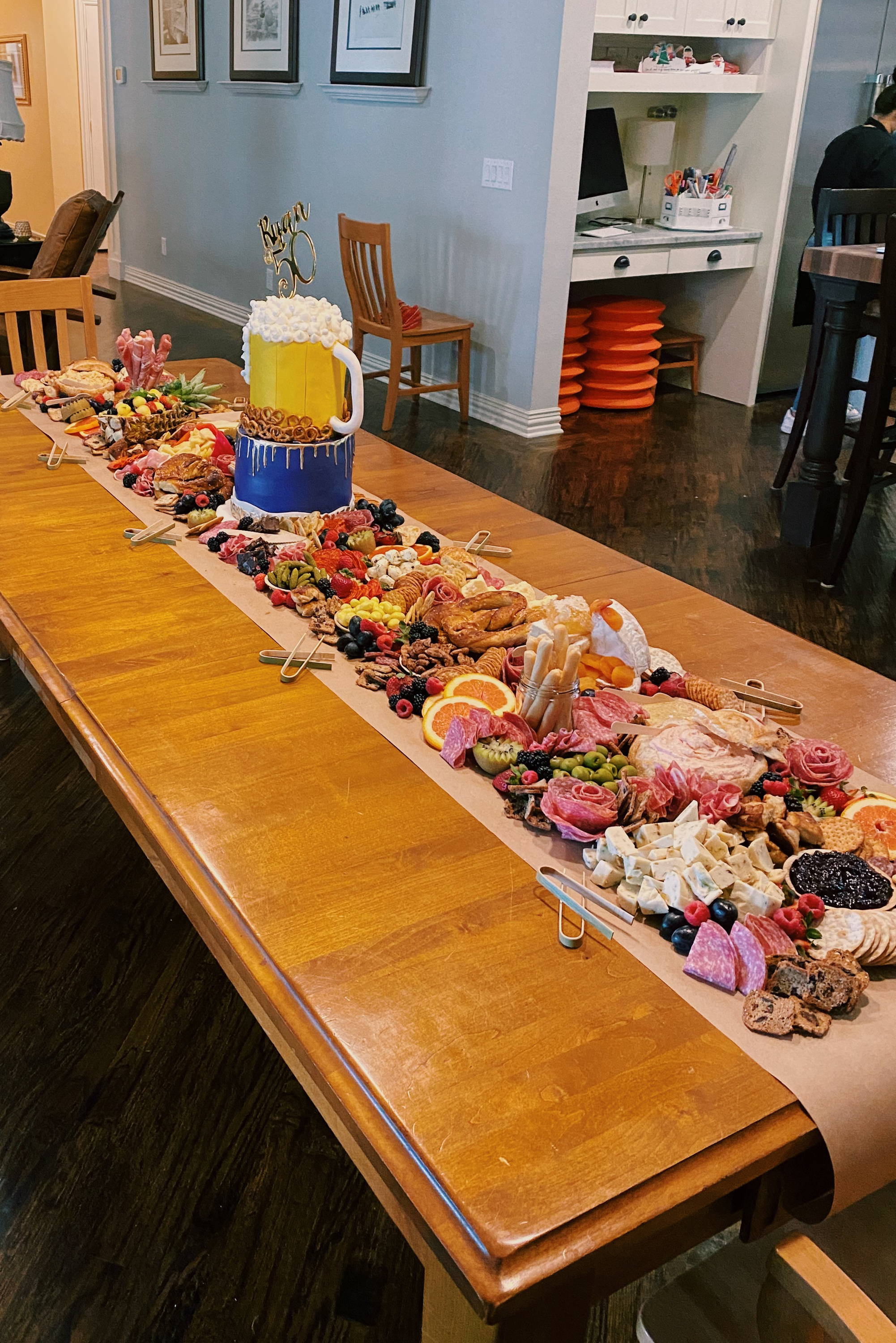 9 sq ft.
40 guests (entree)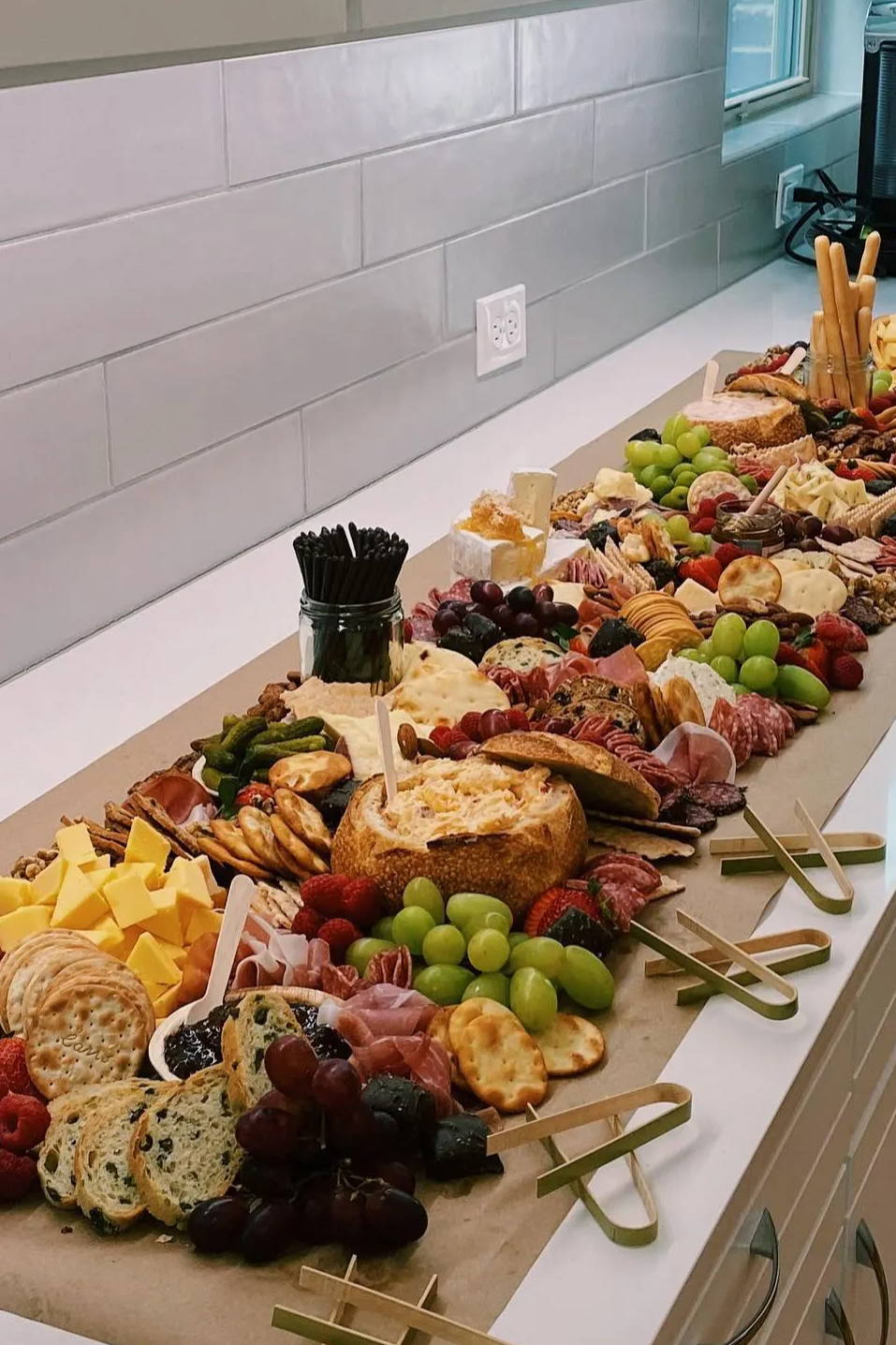 5 sq ft.
30 guests (entree, mid-day)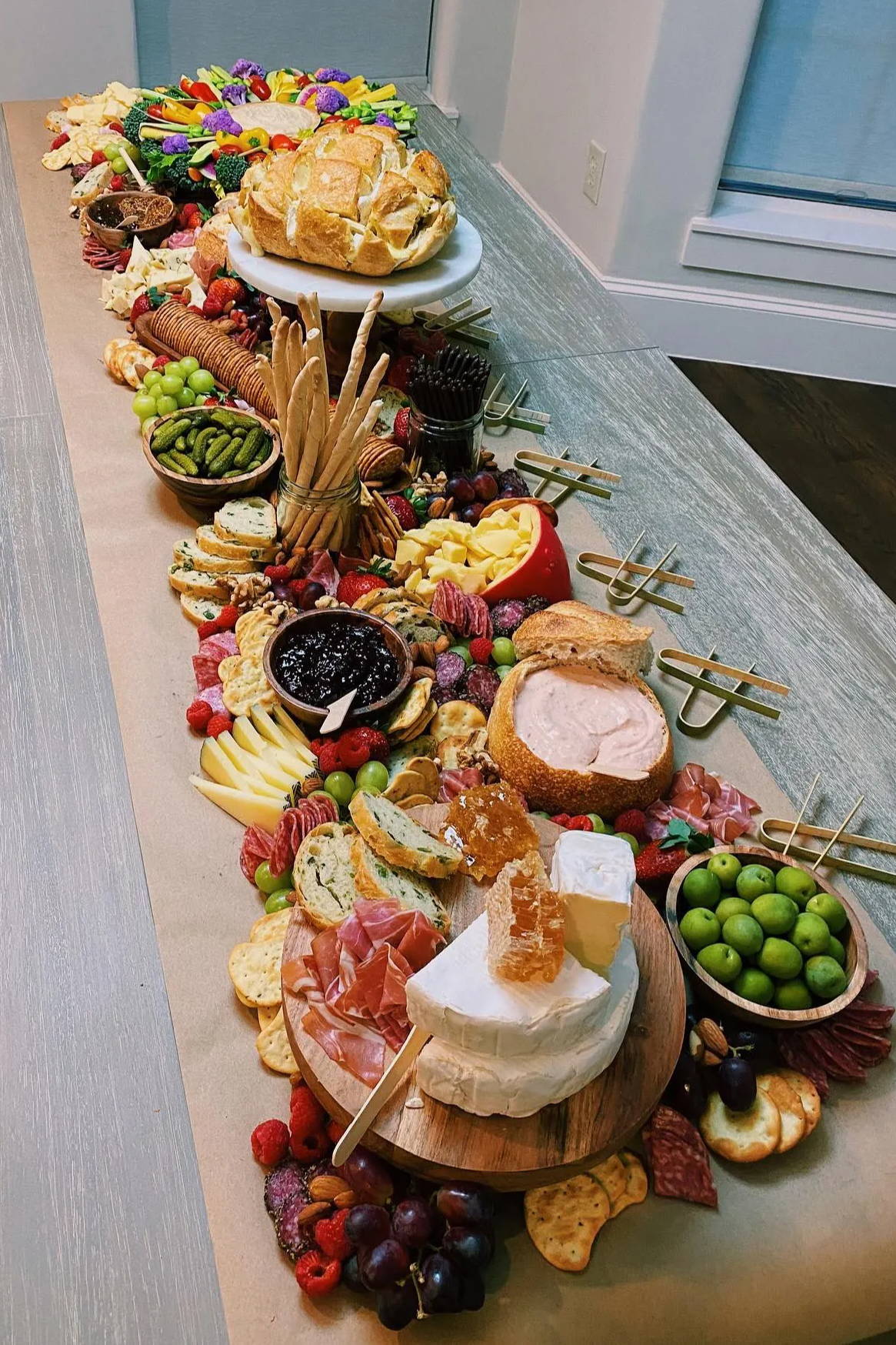 5 sq ft.
30 guests (entree)
rental props add-on
---
What is the process of booking a table?
1. Complimentary consultation call to discuss what type of table best suits your needs
2. Client sends us what table they would like to choose, including any add-ons
3. 20% deposit is required to book the date, full payment is due 30 days prior to the graze
4. Day of graze: YaYaYum Boards team arrives between 1.5. - 3 hours before the graze is served to set up
5. If the client chooses to add our prop rental package (see below) into their table, our team comes back to the event space on a later agreed upon date to pick up the props
---
PROP RENTALS
starting at $80
 
To bring your grazing table to the next level, we can add the rental package to your table. This option is perfect for upscale events like weddings, black tie events, or even if you are just wanting an over the top arrangement.
What is the rental package? We will arrive on-site to set up the table with our props and leave a tote that we require all props to be wiped off and put in the tote (it is not required they be washed as we will be heavily sanitizing them, but it is appreciated). We will then come back to the venue at an agreed date and time to pick up all of the props. Once everything is returned back with no damages and/or losses we will refund your deposit.

Examples of props include:

gold serving-ware (cheese knives + serving spoons)
wooden bowls
marble cake stands
wooden risers & crates to create dimension

 

 

*If you'd like to provide your own props you are welcome to free of cost, please let us know if you choose to do this option as we would like to see what you will be providing to plan in advance. We also ask you have them out and ready to use when we arrive
BAMBOO DISPOSABLE 6" PLATES
BAMBOO INDIVIDUAL SERVING TONGS
---
"Oh my goodness! We were blown away! Y'all did an amazing job. It was the perfect amount! We had a small amount leftover, but that was all gone the next day. Seriously, everything was so good! We will definitely use y'all again! It was such an easy clean up. 100% worth it!"
"I got a table for our senior advisory commission holiday happy hour last night. LOVED it! I didn't have to shop, cut up things, and put it all together in a beautiful display. Ayesha did all the work and showed up with a beautiful board, exactly on time. I will most definitely use her again."
Ya Ya Yum was the life of the party. I had my husband's 40th at my home, and Ayesha did not disappoint. Her team arrived on time, got everything set up and ready to eat within an hour. I am truly impressed to see the design skill and creative palate that comes together for such a large event. All we discussed was my theme, the size of my island and what types of foods we wanted to include for 60 guests. The table was a hit and we cannot wait to have another gathering soon. Oh, how could I forget, the Brie Bread was delicious! Thank you!! We appreciate your work!
---
INDIVIDUAL GRAZING: CHARCUTERIE CONES / BOATS


CONES VS. BOATS

easy, mess-free individual charcuterie appetizer
 
Boats: packaged in a kraft disposable box for easy transport
Cones: come in our custom made cone stands, require $100 refundable deposit once returned
 
Pricing:
6-49: $15 / each
+50: $12.50 / each
 
What's Included:
3 cheeses
charcuterie meats
crackers
seasonal produce
cornichon / olive
nuts
something sweet
appetizer portion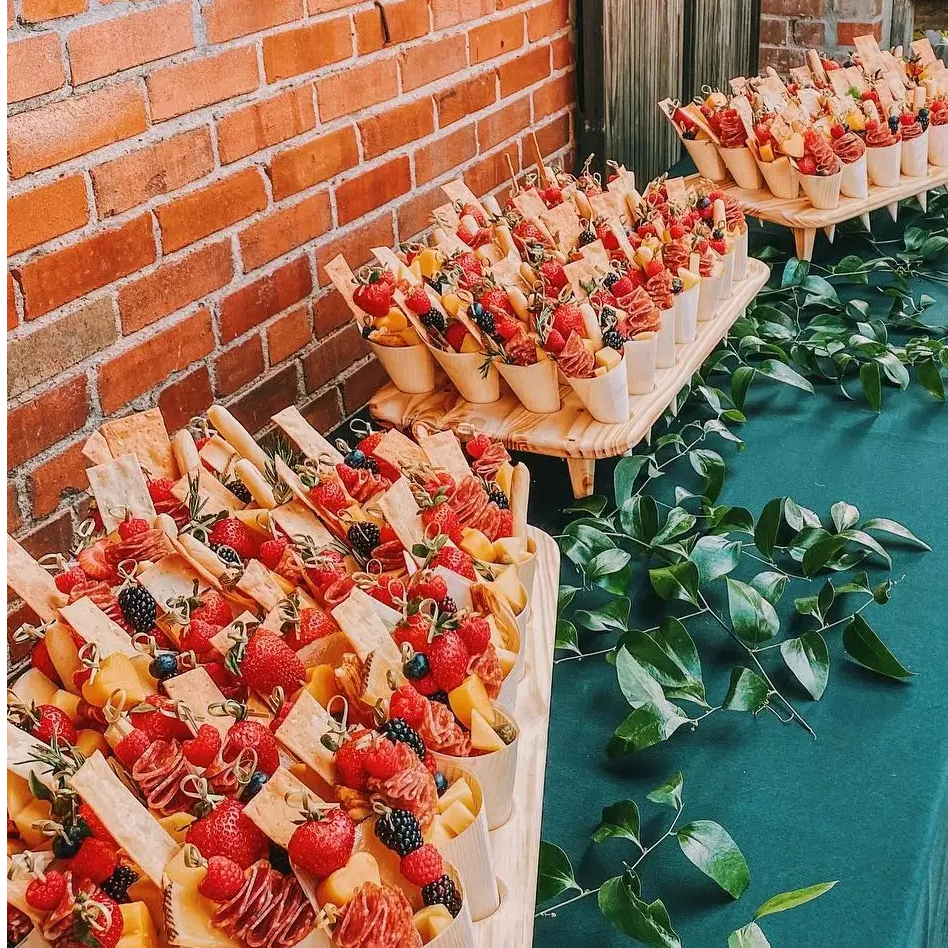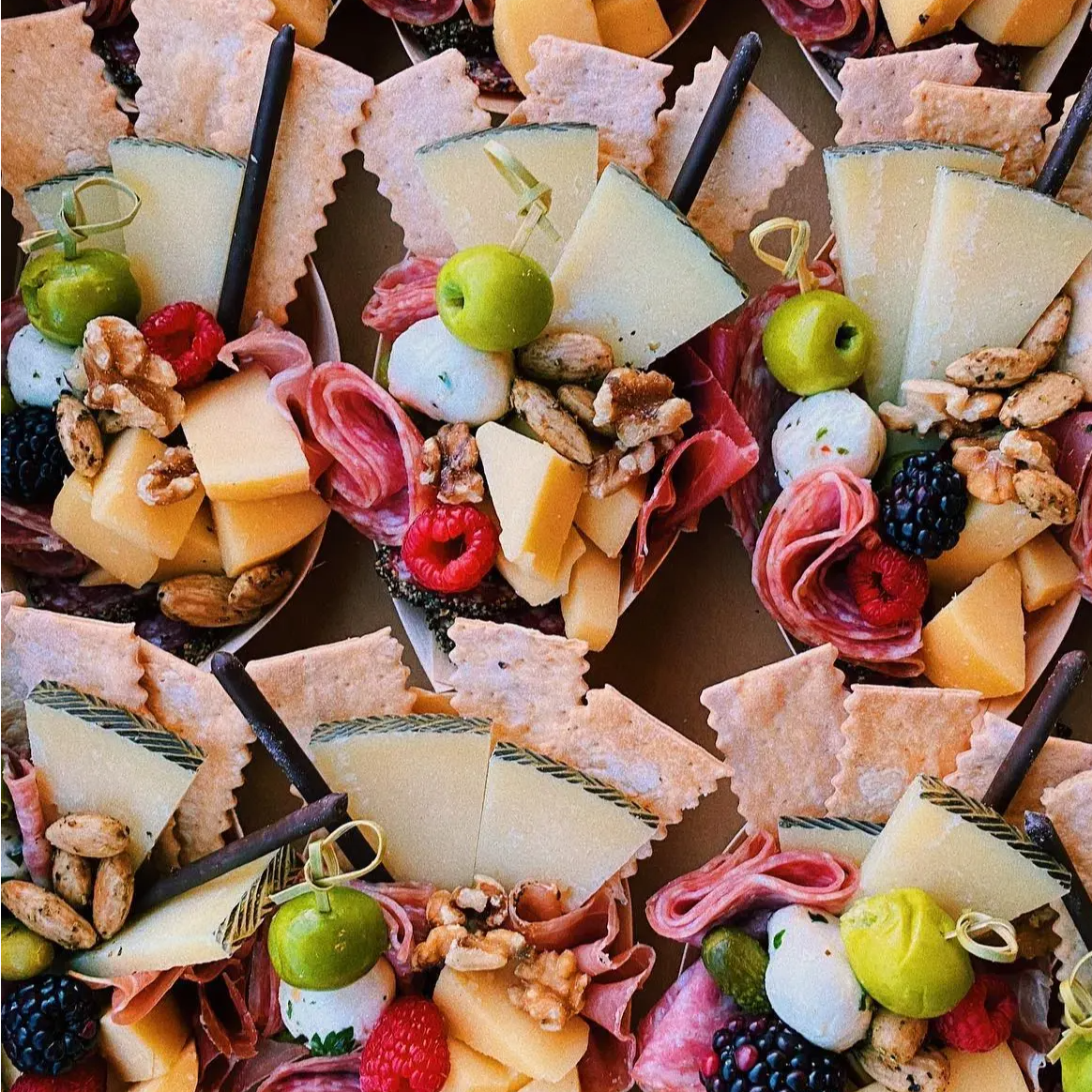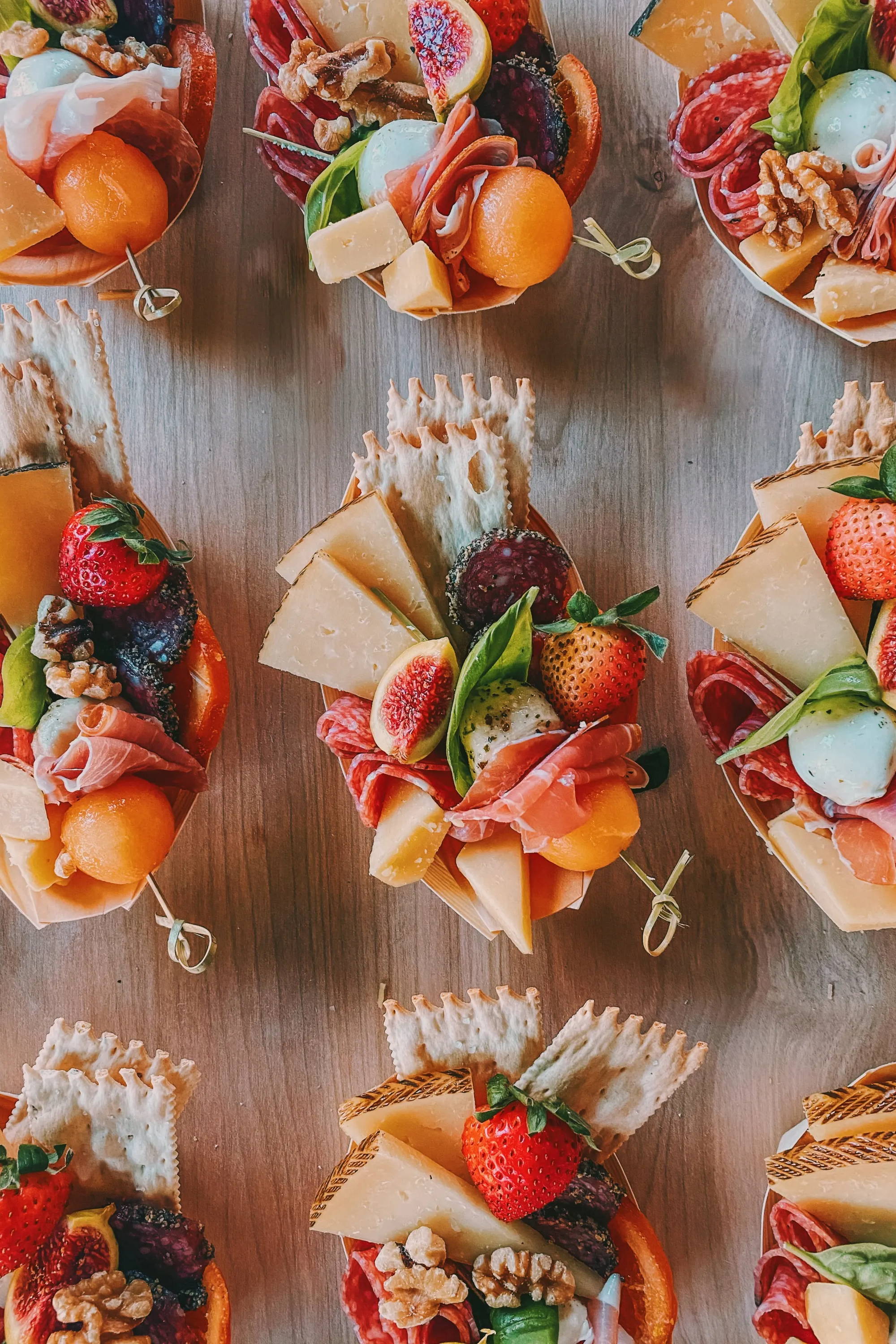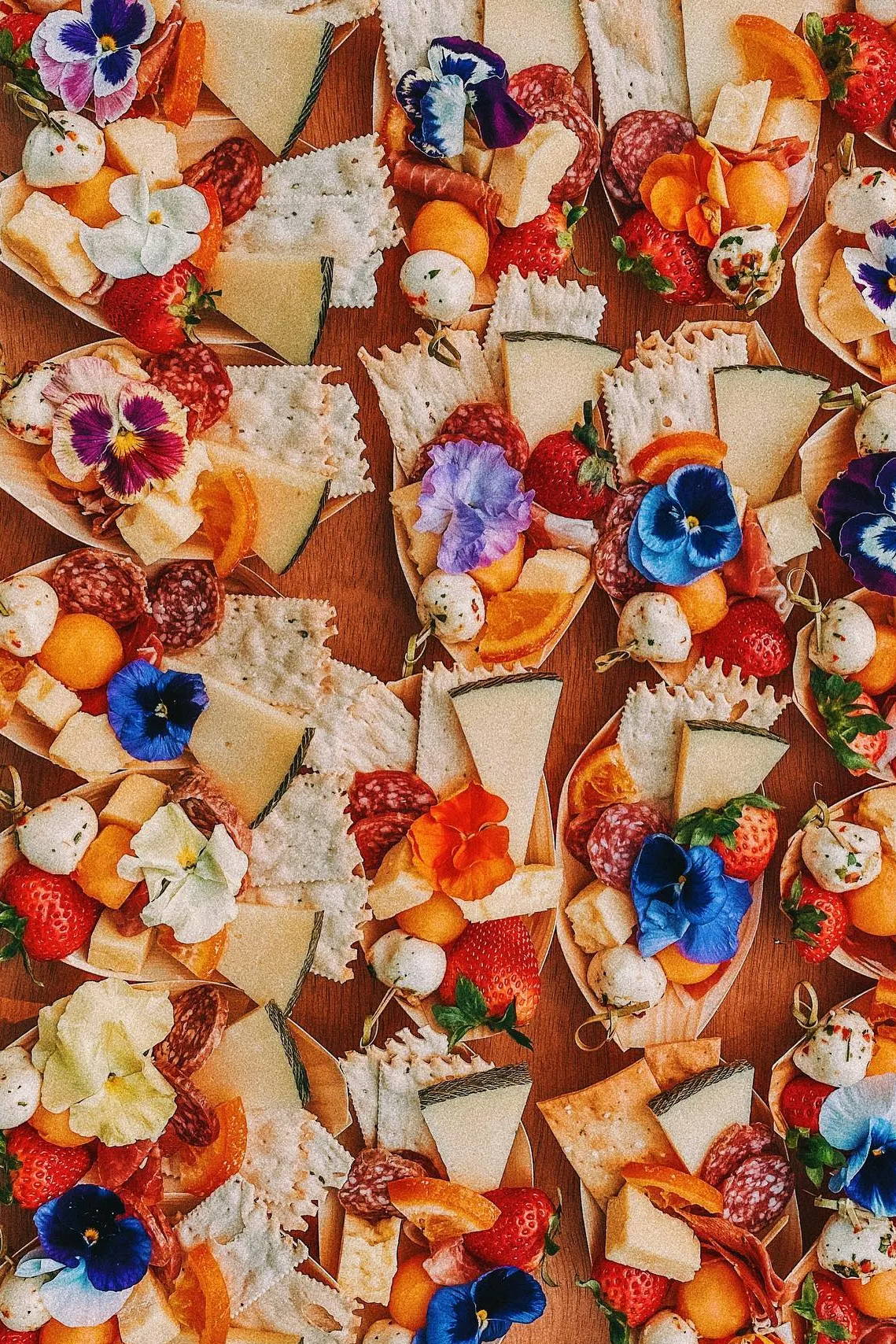 ---
PERSONAL-SIZED BOARDS

perfect for corporate lunches and/or events, served on a bamboo disposable plate & wrapped
 
Pricing: $26 / each
 
What's Included:
3 cheeses
charcuterie meats
crackers
seasonal produce
jam or honey
cornichons or olives
nuts
something sweet
 
lunch portion
---